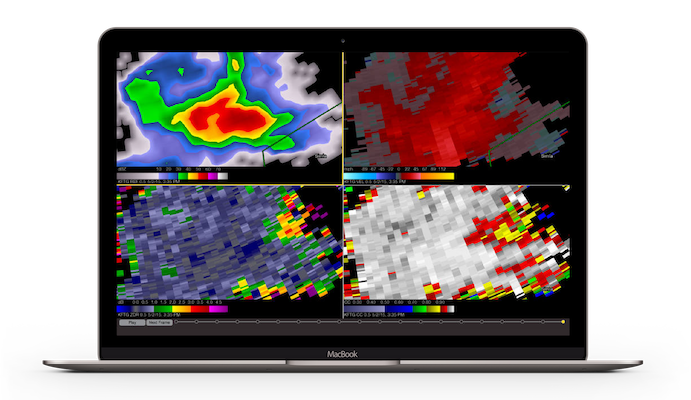 Designed for the weather enthusiast that must keep up to the minute coverage of storms, WeatherWall primarily displays NEXRAD Level 3 radar data.
For convenient interrogation of storms, or situational awareness, WeatherWall features modes that allow for displaying 1, 2, 3 or 4 panels of information at a time!
WeatherWall includes the ability to show satellite data including Visible, Water Vapor and Infrared imagery. Surface data fields include temperature, dewpoint, pressure, wind speeds, visibility and ceiling.
Upper air observations are available as well with full skew-t log-p and hodograph displays.
Not stopping there you can also view SPC Day One convective outlooks, NWS warnings, NWS severe local storm reports, Spotter Network spotter positions and Spotter Network spotter reports.